I couldn`t do a Wow Wednesday yesterday so I am making up for it with a Wow Thursday instead. I know it doesn`t have quite the same ring to it but at least you aren`t missing out on the lovely crafts from this great site this week.
I went with lavender because it was in my head and it seemed like a good idea. I might actually do lavender from all three of the big sites just to see how different they all are, could be fun.
I often am surprised by how much each site can vary from one another. Now Wow Thank You is all UK crafter`s and only handmade crafts made in Britain. They also have cakes, biscuits, preserves and chocolates, yummy. So far it is the smallest site, but then it is the newest as well. There is a lot of care and effort gone into this site and I am sure that within a few years it will be very popular.
Folksy used to be be like that, crafts handmade in Britain, but now seems to be heading in a different direction. Lately they have allowed `UK designed but made abroad` from new shops and these seem to be the main ones they are promoting. I think it`s a shame for all the real crafter`s on there who are feeling let down by the constant changes of direction.
Etsy is a very big international site with just about everything you can think of. They do have a lot of crafter`s, as well as artists, sellers of Vintage items and food items too.
All 3 sites seem to attract different crafts and sellers. Although there are crossovers of people that sell on two of them or even all three.
As usual, to see a bigger picture or a description, just click on the item to view it in the shop.
ENJOY!!!

I`m sitting here on my bum
with my brain feeling numb.
With eyes that feel tired and ache
I need something to make me more awake.
These grey days don`t help at all
all I want to do then is fall
back into my bed all cosy
then I can go back to being dozy.
The winter now has lasted too long
it`s grip has become too strong.
It`s time to cast off the cold and grey
past time to have a sunny bright day.
Time for spring to be sprung
so that windows can be flung
open wide to enjoy fresh air
and our arms we can bare.
We all need to enjoy the light
from a sun that`s nice and bright.
Time to throw off winter`s gloom
and get back the old va va Voom!!



ChicnTrendy. Da Bomb Bath Bombs.


Phoebe dreams. Daisy Dumpling.


Lovely Soap Company. Touch of Nature Ltd.


Fired Creations. Rhodes Annals Designs.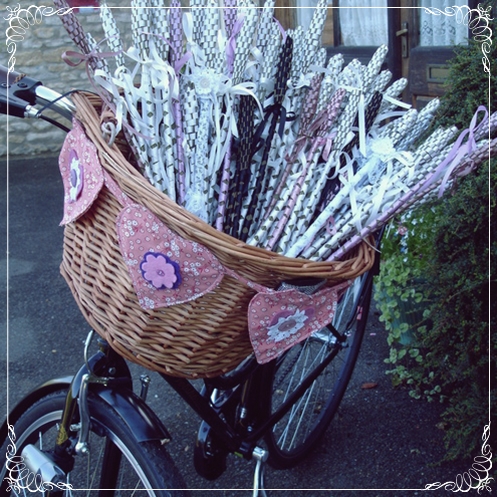 Jacqueline Jones. Handmade Bramley Cards and More.


Mijubeauty. MrsMacMakes.


Sarah Grew Textiles. Lovely Gorgeous Things.


Art by Paula Hamilton. Perfect Day Wishes.

Hope you enjoyed today`s gorgeous array of lavenders creations from the crafter`s of Wow Thank You.
Thanks for visiting, please come back soon.